SURPRISE SINGING WAITER SOUTH WALES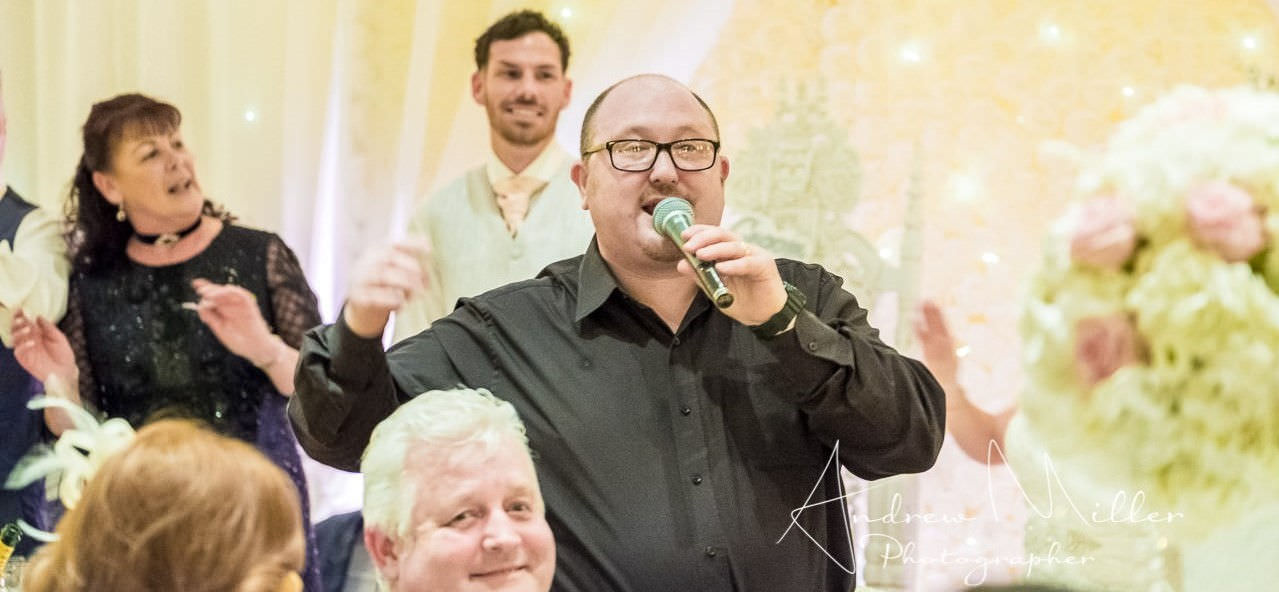 Scroll down for video.
If you book Jon Paul as your surprise singing waiter South Wales for any wedding or event, just imagine the surprise and delight on the faces of your unsuspecting family and friends!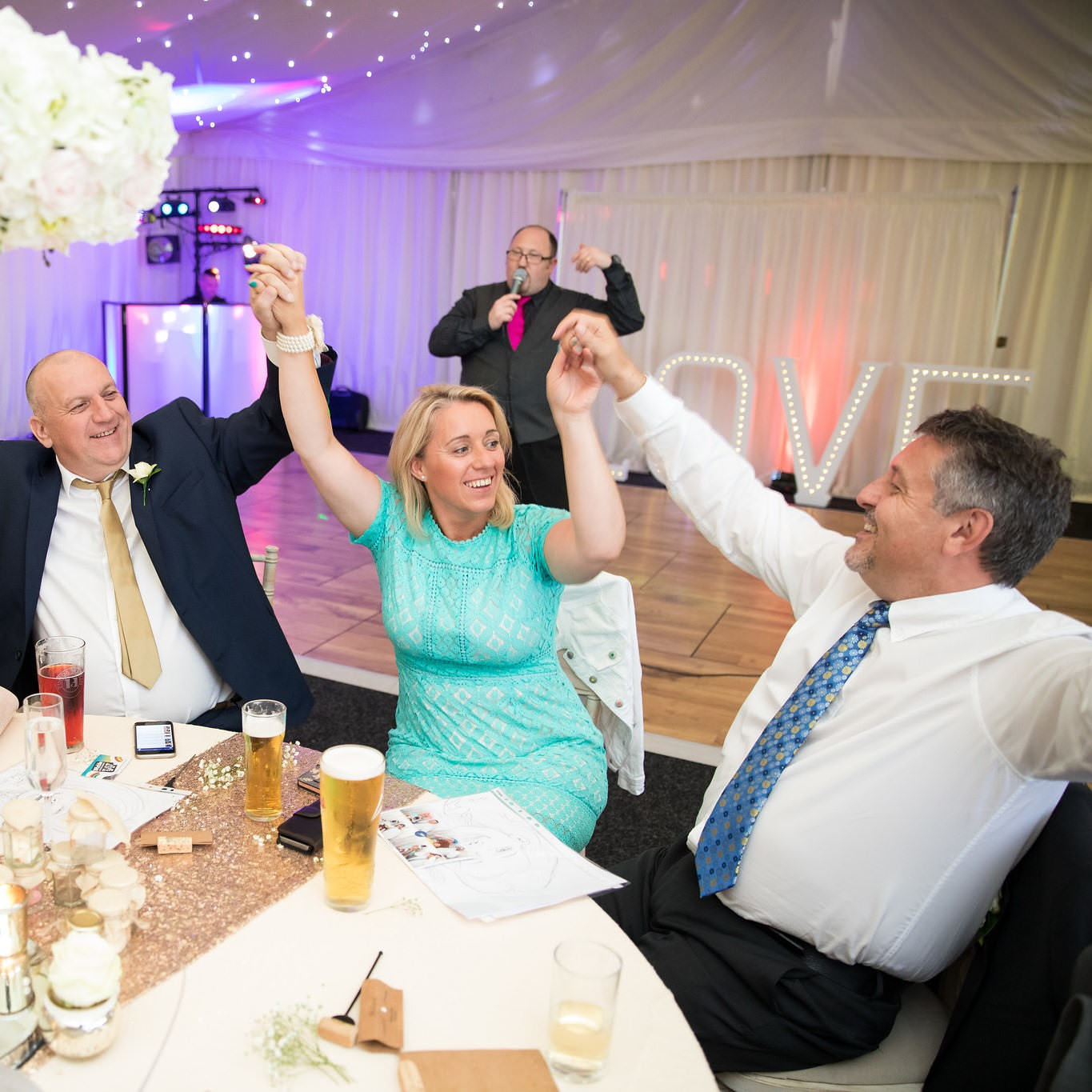 Amid the murmur of your meal, from nowhere one of the venue waiters suddenly falls with a loud crash, or uncomfortably shuffles in front of your top table to make an announcement.... and suddenly they launch into an upbeat, interactive live singing performance!
For this 3-4 hour service you'll get Jon starting off incognito, performing in character as a cheeky or useless 'worst waiter', mingling among your guests and venue staff to serve throughout your reception drinks or meal.
Jon will subtly makes his face known, through a few well-judged faux pas and his quirky service, to your increasingly bemused loved ones.
Then, at the ideal time, Jon will unexpectedly make a scene, causing everyone to look up towards the top table. Awkward!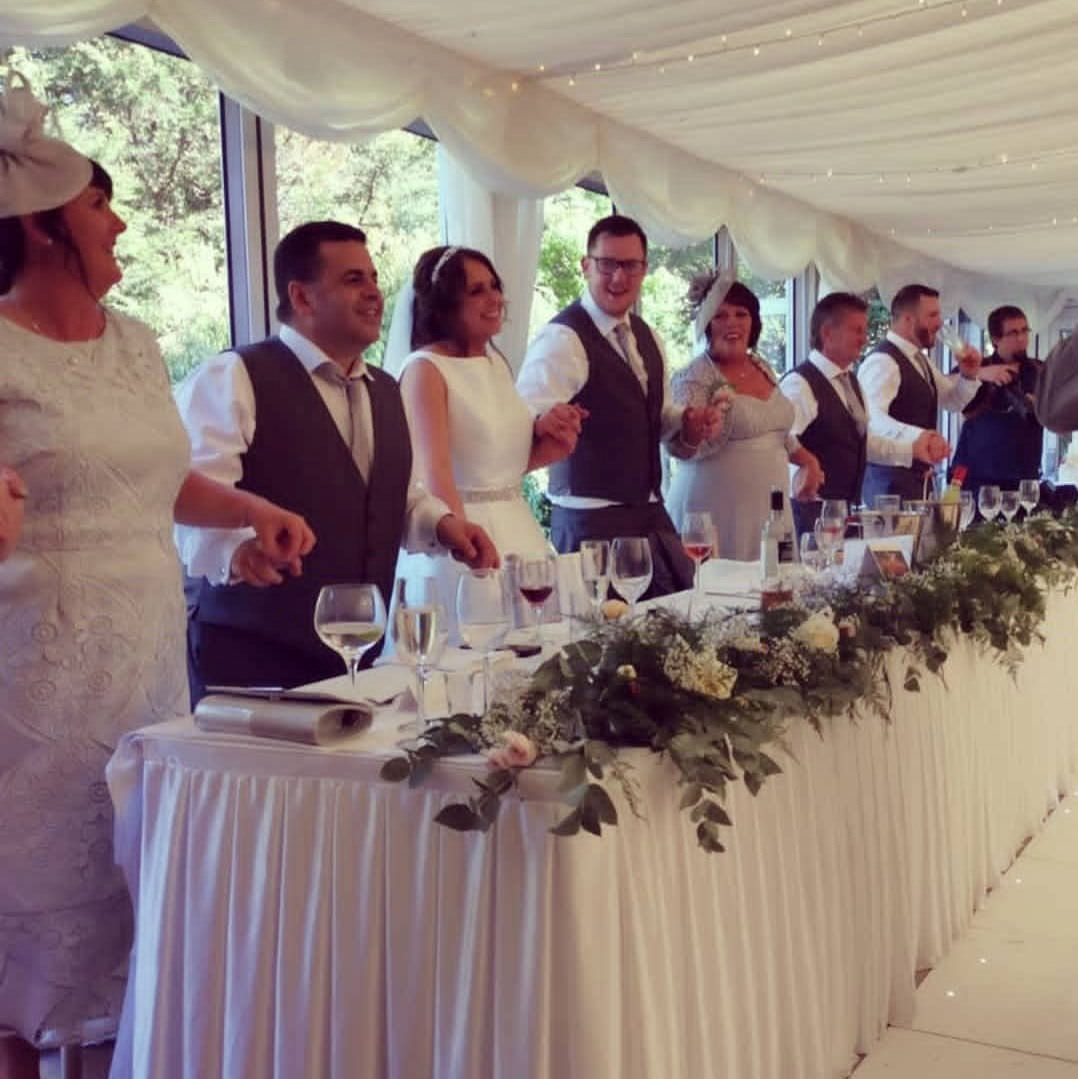 But in just a moment the atmosphere of your room is transformed, as the 'big reveal' takes place, catapulted your wedding breakfast from polite conversation and the clink of cutlery to a high-energy, joyful celebration. Your guests will be clapping, singing, dancing, waving napkins, playing air guitar and totally having a ball!
As your surprise singing waiter south Wales and beyond, Jon lights up the room, delivering an energetic singing performance that involves all your family at the top table, and ALL your guests throughout the room, in a fantastic non-stop show of 30-40 minutes upbeat music.
And you'll get the show and scenarios discussed and adapted for you, so the show is always fresh. An expanded two-singer show is also an option subject to availability.
Jon's superb delivery, and his expert choice from some of the greatest and most popular swing, soul and rock ('n' roll!) anthems from the past 60 years, is guaranteed to get your whole room up on their feet partying to make your wedding so memorable it will be a talking point of years to come!
"It was amazing: he served food mingled in as a normal waiter and no one suspected anything especially the groom... he got everyone up dancing really added to the atmosphere and got the party started. Thank you so much highly recommended." BEN & BIANCA APREA-MUGFORD - BRYNGARW HOUSE, BRIDGEND
This surprise singing waiter South Wales show is ideal to warm up the crowd before your speeches, or even better to revive the crowd before that all-important cake-cut. This fantastic service is sure to inject energy and laughter into any crowd, even before your evening party begins!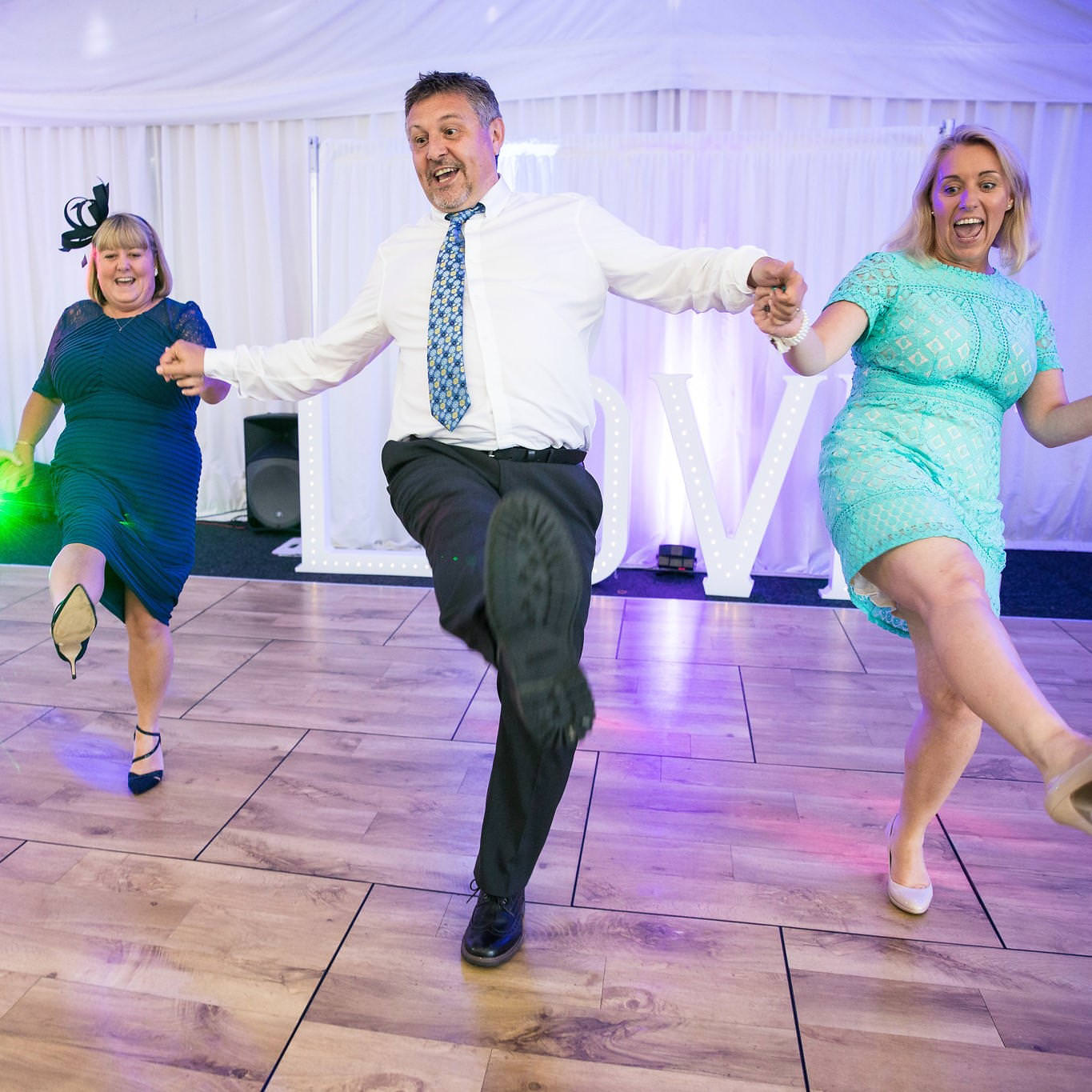 Jon Paul doesn't just have to be your surprise singing waiter South Wales and in surrounding areas. He can instead act as a hidden guest, a venue manager, or as a typical Master of Ceremonies, introducing your grand entrance to the room, speeches and cake cut, but with the added surprise of live vocals.
And because you can combine this service with evening disco or party singer once the night arrives, you can get a complete and seamless service, tying your day and evening together with one top-quality entertainer!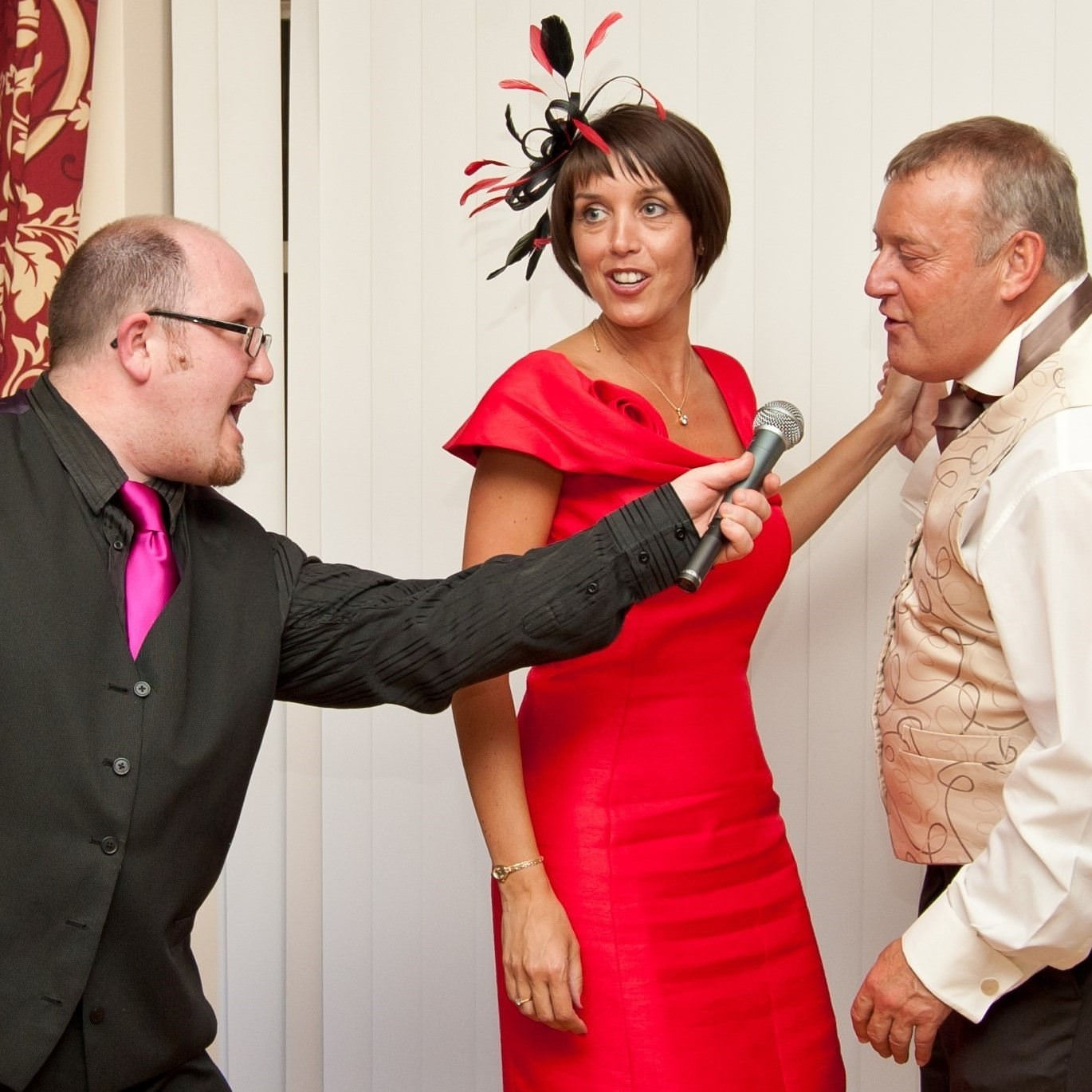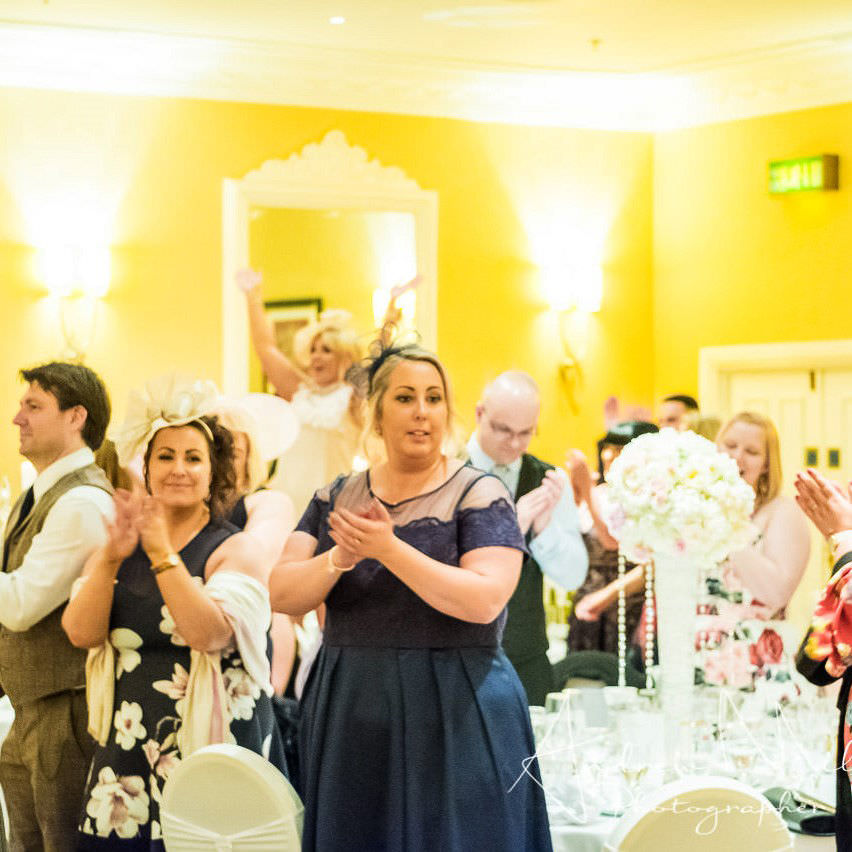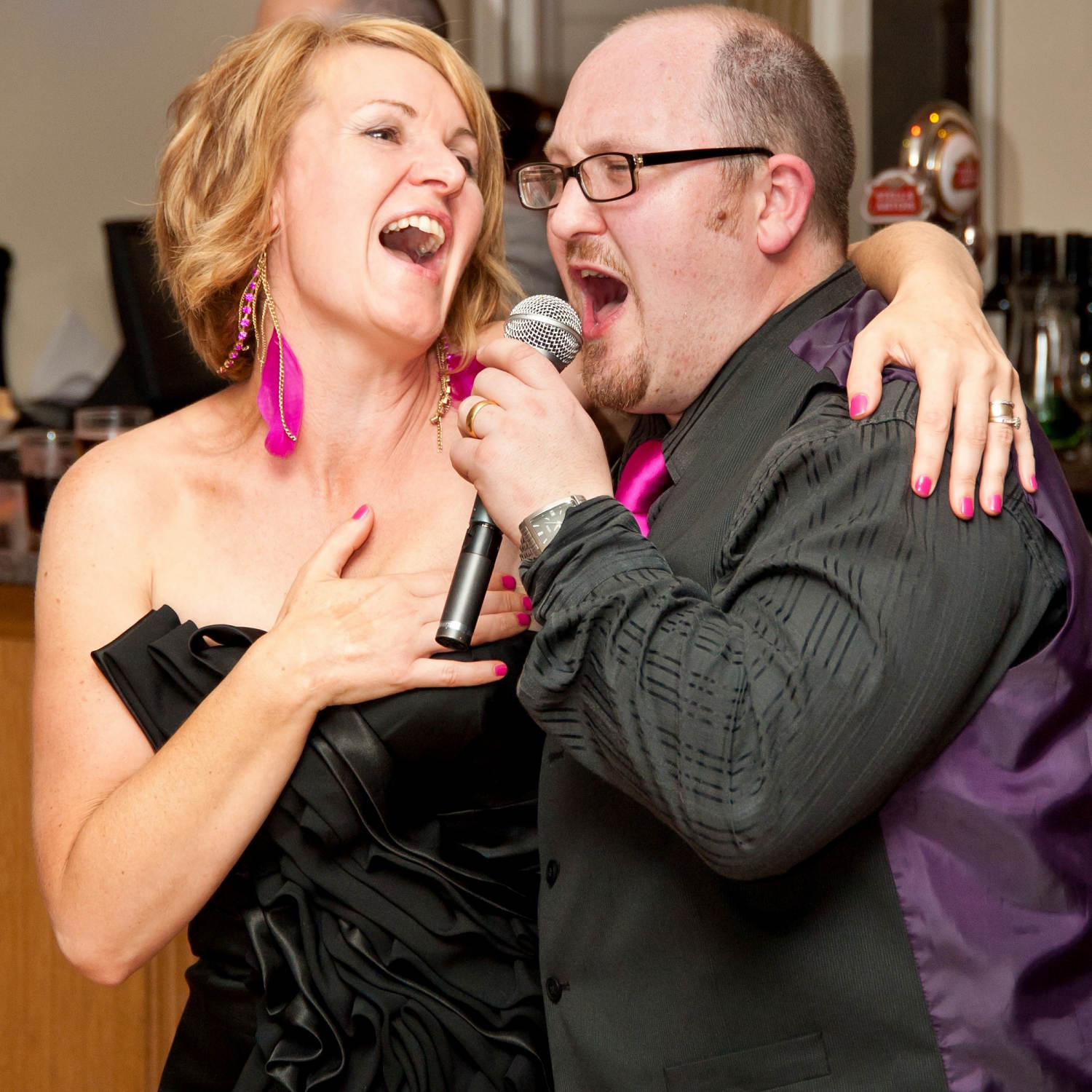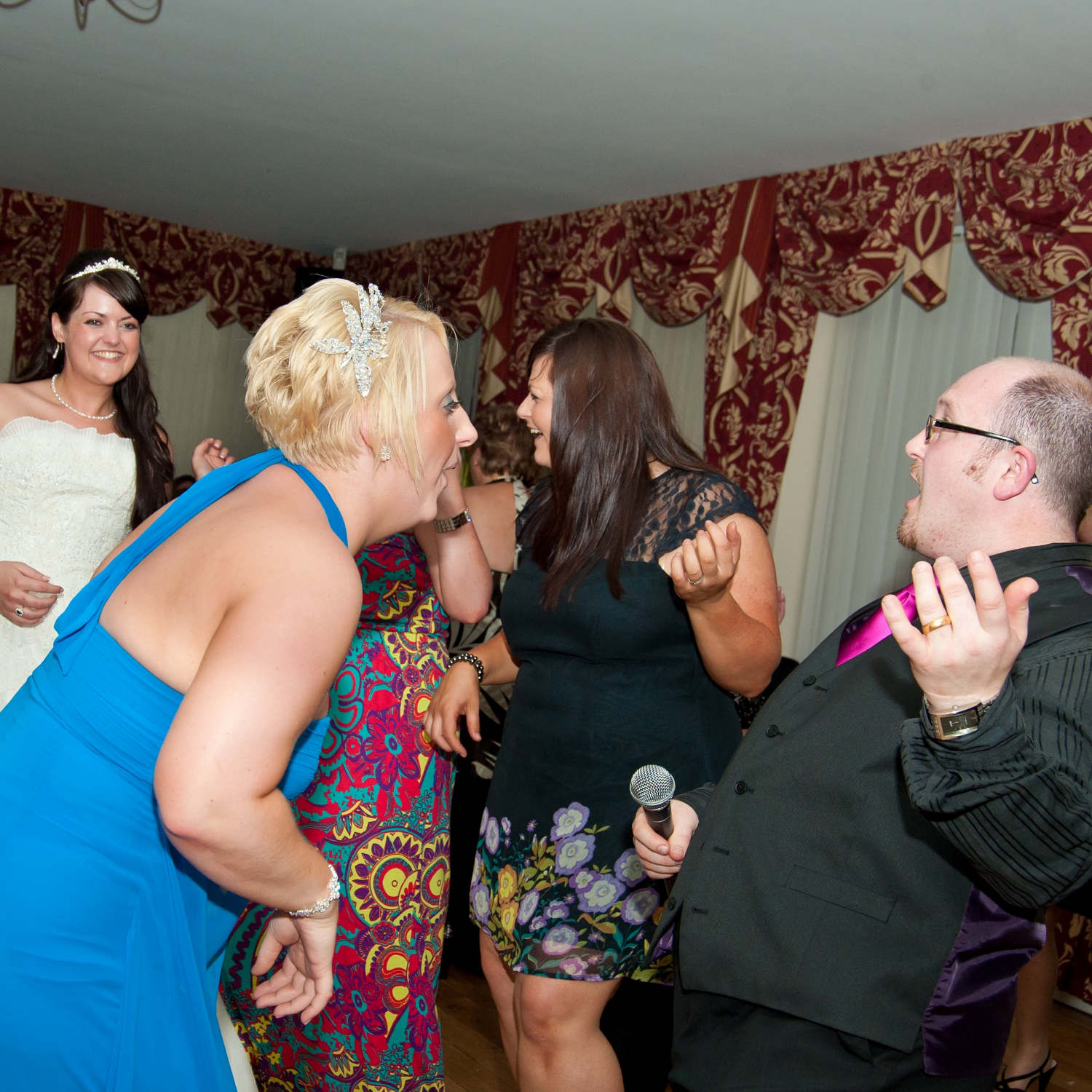 ---
When You Book Surprise Singing Waiter South Wales You Will Get:
BEFORE YOUR EVENT
All supporting paperwork, licenses & insurances
Easy, secure online contract & payment options
Flexible timings & music-style choices
Select the style of music you want - themed or all mixed genres
Set up before guests arrive; discreet pre-planning with essential venue staff
AT YOUR EVENT
Available for wedding breakfast or other celebrations
Quality assured: includes incognito singer plus sound engineer
3-4 hour performance including 30-40min high-energy live singing show
Jon Paul can also go on to act as MC to introduce speeches/cake cut
Set up, safety & sound-check before guests arrive
OPTIONAL UPGRADES
Add a second surprise singer for extra impact, variety & energy
Add daytime background music & second radio microphone for speeches
FOR YOUR TAILORED PRICE